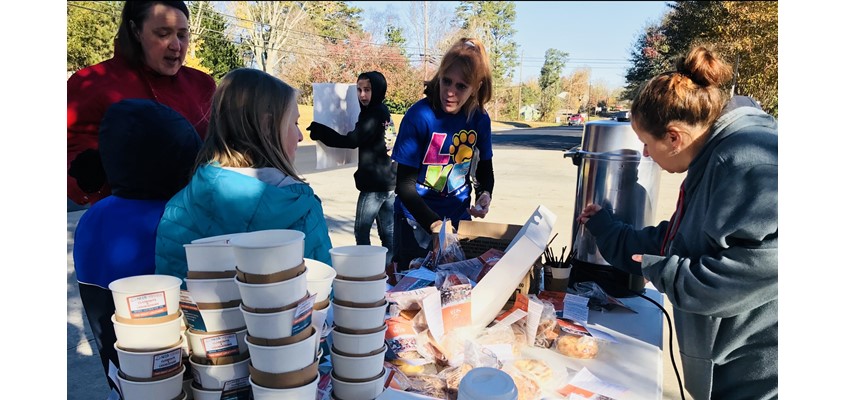 On one occasion an expert in the law stood up to test Jesus. "Teacher," he asked, "what must I do to inherit eternal life?" "What is written in the Law?" he replied. "How do you read it?" He answered, "'Love the Lord your God with all your heart and with all your soul and with all your strength and with all your mind; and, 'Love your neighbor as yourself." "You have answered correctly," Jesus replied. "Do this and you will live." But he wanted to justify himself, so he asked Jesus, "And who is my neighbor?" In reply Jesus said: "A man was going down from Jerusalem to Jericho, when he was attacked by robbers. They stripped him of his clothes, beat him and went away, leaving him half dead. A priest happened to be going down the same road, and when he saw the man, he passed by on the other side. So too, a Levite, when he came to the place and saw him, passed by on the other side. But a Samaritan, as he traveled, came where the man was; and when he saw him, he took pity on him. He went to him and bandaged his wounds, pouring on oil and wine. Then he put the man on his own donkey, brought him to an inn and took care of him. The next day he took out two denarii[c] and gave them to the innkeeper. 'Look after him,' he said, 'and when I return, I will reimburse you for any extra expense you may have.' "Which of these three do you think was a neighbor to the man who fell into the hands of robbers?" The expert in the law replied, "The one who had mercy on him." Jesus told him, "Go and do likewise." Luke 10:25-37: The Parable of the Good Samaritan

On November 20th I had the awesome opportunity to serve alongside some amazing volunteers at SERV International, we simply just handed out free coffee and donuts to anyone that wanted to stop in. The temperature was in the high 30's but the volunteers were anxious and ready for the people God would bring. The volume of vehicles that pulled in was light, but we got to hear some real life struggles that people were currently facing from those that decided to stop in and check out what we were doing.

There was one lady that really stood out from all the others that we talked with. She pulled in, got out of her car and walked up to the table. She wanted to know why we were doing this and we explained to her that we just wanted to exemplify the love of Christ to our community. I could immediately tell that this lady was broken. Her hands were shaking and her words were trembling every time she spoke. We asked her what was going on in her life, she said she had just gotten off work and was headed home. Then she proceeded to tell us that she was a single mom and life was just really difficult for her right now. She began to weep and didn't want to go into any more details. She fixed her coffee just the way she liked it, grabbed a donut and said that what we were doing brightened her day. We told her we would continue to pray for her, she expressed her gratitude, got in her car and drove away.

The story of The Good Samaritan was flipped that day. Instead of us passing by someone and stopping to help, we were in a position that those who were hurting came to us...but the outcome was the same. Compassion and healing needed to happen, we were able to start that process by simply handing out free coffee and praying for those who were broken and just simply needed to feel God's love that morning. I can't wait to do this again!
Share Your Thoughts
Share