SERV Local Thanksgiving Week - Day 1
Nov 20 2017 8:00 AM - 12:00 PM (EST)
Canton, GA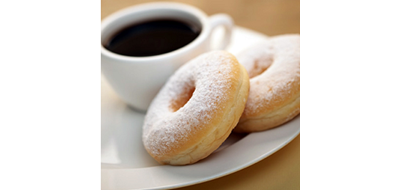 Opportunity Overview
SERV Local Thanksgiving Week - Monday: Free Coffee and Donuts
Are you looking for a way to GIVE back this ThanksGIVing?  SERV Local will be offering a different opportunity each day for you to be involved in blessing our community, surrounding communities, and to the ends of the earth. 
This Thanksgiving we are thankful for how God has blessed us and we too want to be a blessing to others.  Join us during this week to help us bless our community.
We will simply be handing out free coffee and donuts to those driving by letting them know SERV is here to SERV.  We would love it if you would be willing to come out from 8am-12pm and help us SERV the community.
Can't make it to any of these opportunities and still want to be involved?  We are in need of goodies to go in the "Holiday Blessing Bags" and are asking for donations of the following items:
Gallon Sized Zip Lock Baggies
Christmas Themed Cookies (Packaged, not homemade)
Granola Bars
Candy Canes
Individually wrapped pretzels 
Bagged Popcorn
Christmas Themed Hard candies/peppermints
Stories Tell your story
Similar Opportunities