SERV Local - Water filters to Texas! (one time opportunity)
Sep 9 2017 9:00 AM - 12:00 PM (EDT)
Canton, GA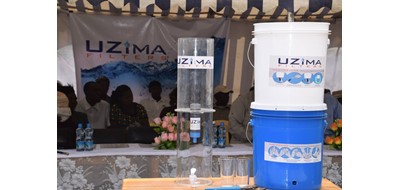 Opportunity Overview
SERV Local (ONE TIME OPPORTUNITY)
Who is in to help us SERV those in need not only globally, but locally in Houston also? 
There is a huge need for clean safe water in Texas.  Because of generous people like you, SERV International now has 500+ water filters to send to our partner churches, families and we are also currently working on setting up clean drinking water stations at local fire departments.  
SERV Local needs your help THIS SATURDAY, September 9th from 9am-12pm to help us prep water filters and buckets to send them off.  Anyone with a drill would be of great help, but also families, kids, whoever can be of great use during this time!
If you cannot donate your time but would like to donate financially, visit www.servone.org/water. 
For more information please email me at [email protected]
Stories Tell your story
No stories have been posted for this opportunity yet.
Similar Opportunities