SERV Local @ Adopt-A-Block
Dec 2 2017 8:30 AM - 1:00 PM (EST)
Canton, GA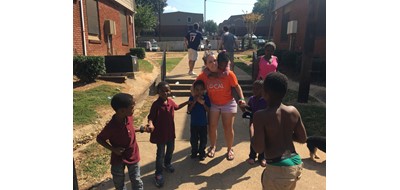 Opportunity Overview
SERV International and Atlanta Dream Center (Adopt-A-Block)
SERV Local is going to the Atlanta Dream Center in Downtown Atlanta to serve at their Adopt-A-Block ministry that takes place on Saturday mornings. We will meet at the SERV Offices at 8:30am for donuts and a short devotion, leave NO LATER than 9am to arrive at the Atlanta Dream Center before 10am. We will spend about an hour at their facility preparing for the ministry we will be doing before driving 5-10 minutes to the apartment complex nearby. This is an amazing outreach that has lead hundreds to an eternity with our Lord and Savior! Your partnerships with SERV Local could be life-changing for those you encounter.
For more information please email me at [email protected]
Stories Tell your story
No stories have been posted for this opportunity yet.
Similar Opportunities